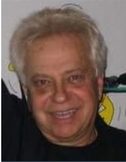 Charles Wayne Acton, 70, of Washington, passed away at 10:40 p.m. Monday at his residence.
He was born July 5, 1946, in Daviess County, to Charles B. and Fern (Graber) Acton.
Wayne was an accomplished drummer who enjoyed playing in various bands. He was a U.S. Merchant Marine officer and a scuba dive master/instructor where he spent many years abroad. Also, Wayne worked locally as a massage therapist.
Survivors include his lifetime partner, Penney Kirk of Washington; an aunt, Cleo Graber of Greenwood, Indiana; brother-in-law Sam Myers of Washington; and two nieces, Karmen Sharpe and her husband Mark of Knoxville, Tennessee, and Kim Fowler and her husband Steve of Washington.
Preceding him in death were his parents, and a beloved sister, Sue Myers.
Per Wayne's request there will be no services. In lieu of flowers, contributions may be made to Feed my Sheep or Friends for Animals, both of Washington. Goodwin Family Funeral Home, Vincennes, Indiana has been entrusted with Wayne's final arrangements. Online condolences may be made at www.goodwinfamilyfh.com. – See more at: http://obituaries.washtimesherald.com/story/charles-acton-1946-2017-895211402#sthash.7jDJjolN.dpuf