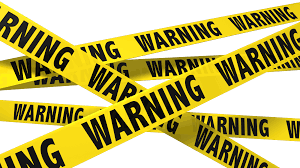 Indiana State Police are currently investigating several complaints regarding police impersonators in Gibson, Sullivan, Knox and Daviess Counties. The complaints have come from several drivers that were stopped by a male claiming to be a police officer.  No one has been injured during these incidents, but Indiana State Police want to offer the following information and tips:
Everyone needs to remember:
Police officers must be in a fully marked police car to stop someone for a traffic violation. Police officers can be in plain clothes or in uniform if they are in a fully marked patrol car.
If the police car is unmarked, the police officer MUST be in full uniform and should be easy to identify.
Safety tips:
Keep your doors locked and windows rolled up until you can verify it's a police officer.
Look for a badge and or shoulder patch, which should identify the police agency.
If you can't verify the agency, call 911 and request an additional officer.
Trust your instinct. If you stop and you don't think the individual is a police officer don't hesitate to drive away and call 911 immediately.
Call 911 immediately if you are not certain the vehicle that is attempting to stop you is a police officer. Turn on your four-way flashers and continue at a safe speed until additional police arrive.
Anyone with information concerning these police impersonators are encouraged to contact the Indiana State Police at 812-867-2079 or their local police.