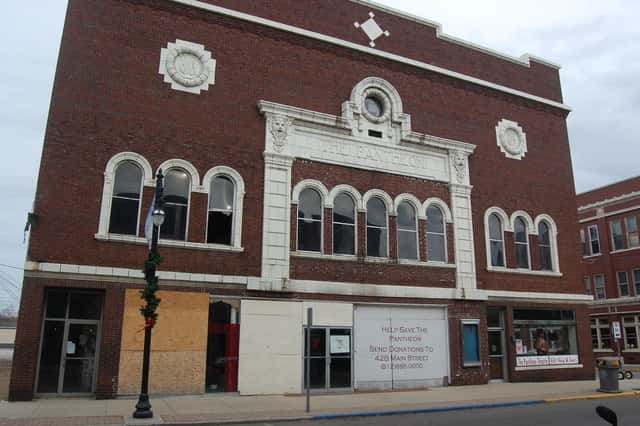 The City of Vincennes has received money to be used towards the former Pantheon Theatre in downtown Vincennes.
The Rural Business Development Grant totaling $77,000 comes from the U.S. Department of Agriculture and will be used to put a new roof on the theatre. The grant itself is designed to encourage the growth and development of small, private businesses that are looking to expand. The grant is reimbursable, meaning that the city will spend money on the project, and then be reimbursed by the USDA. The entire project itself is expected to cost between $80-to-90,000. Anything over the $77,000 mark will be covered by INVIN.
Ellen Harper, Executive Director of INVIN, who owns the property, says that their first priority is to stop further deterioration of the building, and repairing the roof is a big step towards doing that.
The Pantheon is currently being converted into an "incubator" for future and developing businesses in the area. The former theatre will now be known as the Pantheon Business Theatre moving forward.
A ceremony held to celebrate the receiving of the grant will be held at City Hall on Monday, March 13th at 10:00 a.m. to finalize the grant.