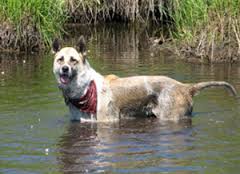 A dangerous and highly contagious bacteria that can be deadly to pets and humans has been reported in central Indiana.
Animal experts are urging dog owners to keep their pets away from streams, lakes and any standing water – all places where Leptospirosis is most likely to spread.
According to the Centers for Disease Control and Prevention, Leptospirosis is a bacterial disease that can affect both humans and animals.
Molly Ellis with the Hendricks County Humane Society said the bacteria often comes from the urine of rodents or other animals and can be easily spread when it rains.
"I know from reading some of the CDC reports here that they have tested wildlife – which is how it normally spreads – in all Indiana counties and every single county came up positive for it," said Ellis.
According to the CDC, the bacteria can survive in the water or soil for weeks to months after contamination.