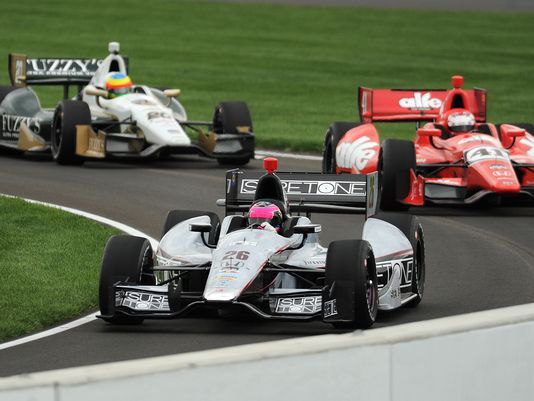 If you've ever wanted to camp in the infield at the Indianapolis Motor Speedway, you'll get your chance this May.
IMS President Doug Boles and driver Graham Rahal teamed up Thursday afternoon for a big announcement: fans will be able to camp in the IMS infield during Grand Prix weekend.
"We haven't had the ability for people to bring their own RV, their own tent, to really be a part of an event at the Indianapolis Motor Speedway. for the first time ever, you get to camp inside the Indianapolis Motor Speedway in your own RV or your own tent," said Boles.
Boles believes the event will be a great way to kick off the month of May and celebrate the fans and what they mean to the speedway.
"To camp right here, to see the track this close to where people can be…it's only going to make this event better. What I love about IndyCar and the Indianapolis Motor Speedway is constantly putting the focus on fans. 'What can we do to help our fans that have been so loyal to our sport for so long?' I think this is going to do it," said Rahal.
The event will be a three-day affair, running Thursday through Saturday nights. The speedway anticipates having room for two- to three-hundred fans to camp inside turns one through six of the infield road course.
The fans won't be the only people staying in the infield during Grand Prix weekend–Boles and his wife, as well as Rahal and several other drivers, are planning to join the fun.
"Beth and I will be camping out with the fans, having a big time enjoying some cookouts," Boles told the media. "We're going to spend some time with fans on a couple of evenings; we're going to get a couple of drivers out here. We're going to make it pay off for the folks who want to camp."
The speedway hasn't said if there will be infield camping available during the Indianapolis 500 or Brickyard 400.
(story by Network Indiana)