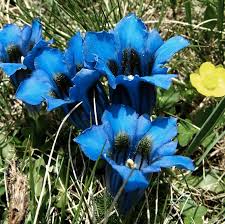 June C. Smoot, 80, passed away in West Sacramento, CA on February 24, 2017.
June was born in St. Louis, MO on June 15, 1936 and was raised on a farm near Labadie, MO. She earned her Bachelor's degree from Maryville College and was certified as a Medical Technologist by Saint John's Hospital School of Medical Technology in 1958. She married E. Brayton Smoot on June 27, 1959, and he preceded her in death on July 23, 2009.
June was a mother, artist, and entrepreneur. She raised 4 children, trademarked several sculptures, made and sold porcelain dolls, as well as managed a Bed and Breakfast. She was active in the Catholic Church in Washington, IN and was a member of Community Concerts and Welcome Wagon in Washington.
She is survived by her children, Sat Santokh Khalsa, Kathleen Smoot, and James Smoot; daughters-in-law, Sally Smoot and Laura Smoot; and grandchildren, Steven Jones, Kimberley Smoot, and Gianna Smoot. She was preceded in death by her son, Brayton Smoot.
Visitation at Ed Lee Mortuary, Washington, IN will start at 4 pm,
March 6. A mass of Christian Burial at Our Lady of Hope Catholic Church, Washington, IN will start at 9 am March 7, and a graveside service will immediately follow at St. John Cemetery. In lieu of flowers, the family requests donations be made to the National Endowment for the Arts (https://www.arts.gov/about/donate).