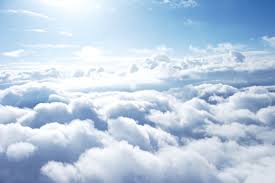 Viola Graber, 87, of Odon, passed away at 4:40 p.m. Thursday, February 16, 2017 at her home.
She was born May 22, 1929 in Daviess County, Indiana to late the John and Rachel (Stoll) Knepp.
Viola was a member of the Old Order Amish Church.
She was preceded in death by husband, Francis Graber, who she married September 16, 1948 and passed away September 16, 2004; two children, Clarence Graber and Rosemary Graber; parents, John and Rachel (Stoll) Knepp; 3 grandchildren; siblings, Ezra Knepp, Homer Knepp and Ervin Knepp.
She is survived by her children, Diana (Eli) Wagler of Odon, Wilma Jean (Samuel) Graber, Verda (Ray) Wagler, both of Montgomery, Margaret (Francis) Wagler, Katherine (Amos) Lengacher, both of Loogootee, Viola (Mervin) Stoll, Dorothy Mae (Norman) Lengacher, both of Montgomery, Ernest Lee (Fannie) Graber, Lester Dee (Ada Marie) Graber, Mark (Rose) Graber, Samuel (Mary Sue) Graber, Francis Jr. (Rosanna) Graber and John Leon (Delores) Graber, all of Odon; 68 grandchildren and 128 great-grandchildren; siblings, Abraham Knepp, Lester (Fannie Mae) Knepp, Verda Knepp and Rachel Yoder; sister-in-law, Mary Knepp.
Funeral services will be conducted at 9:00 a.m. on Sunday, February 19, 2017 at the family residence, 10554 N 755 E, Odon, Indiana. Burial will follow inBogard Cemetery.
Visitation will be held Friday, February 17, 2017 beginning at 1:00 p.m. and will continue until the time of service at the family residence.
Arrangements were provided by Blake & Wagler Funeral Home in Montgomery.