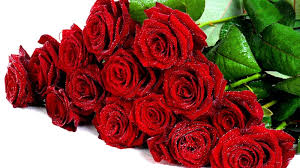 Lillian M. Allison, 92, of Washington, passed away January 6, 2017 at The Villages at Oak Ridge in Washington.
She was born on January 19, 1924, in Washington to Eugene and Marie (Kidwell) Engle. She was a 1941 graduate of Washington Catholic High School. She married Adrain Allison on November 26, 1944. She is preceded in death by her beloved husband, Adrain, (April 1992), and sister, Bette (Bill) McMullen.
She is survived by three sons and two daughters: Mike (Linda) Allison, Savannah, GA; Mark Allison, Washington; Jim (Pat) Allison, Charleston, SC; Becky (John) Dayton, Washington; Mary Beth (Jim) Robinson, Indianapolis, IN. Other survivors include eleven grandchildren: Keith Allison, Scott Allison, Chris Dayton, Matt Dayton, Julia Klein, Andrew Dayton, Jamie Allison, Kristin McGuire, Nick Allison, Amy Birge, and Emily Robinson; thirteen great-grandchildren; two sisters Margie (Bob) Herald, Mt. Vernon, OH, Patty (Dale) Zapp, Beech Grove, IN and brother-in-law, Bill McMullen, Cincinnati, OH.
Funeral services will be at 2:00 p.m. on Tuesday at Our Lady of Hope Catholic Church with Fr. Paul Ferguson as celebrant. Visitation will be from 12 p.m. to 2:00 p.m. on Tuesday before the funeral Mass. In lieu of flowers, memorial donations may be made to Washington Catholic Education Endowment, PO Box 916, Washington, IN 47501.
Condolences may be sent to the family online at www.edleemortuary.com.