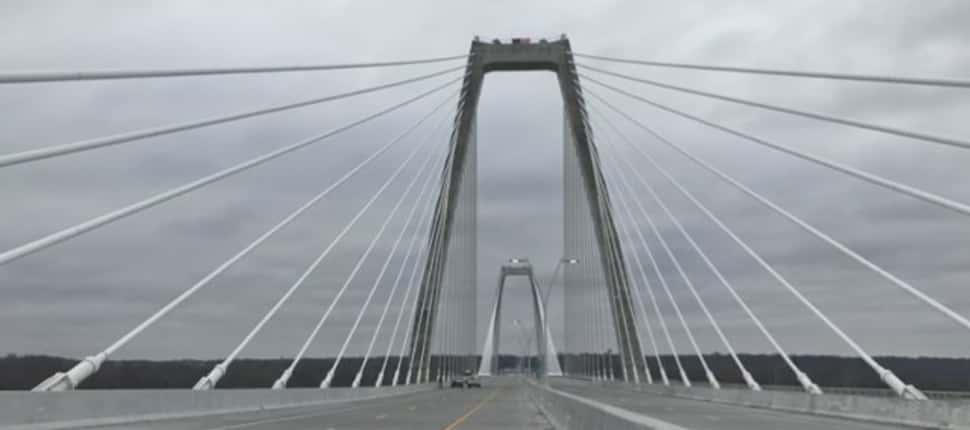 photo from  WTHR TV
A new bridge is now open across the Ohio River between Indiana and Kentucky. It's called "The Lewis and Clark Bridge" and it opened to traffic Sunday night for the first time. Vice President-elect Mike Pence issued an order on Sunday naming the bridge after the two 19th century explorers.
Indiana Governor-Elect Eric Holcomb was at the opening..
The bridge cost over $760-million dollars and took more than three years to build. Motorists will be paying a toll to cross the bridge beginning Dec. 30th.