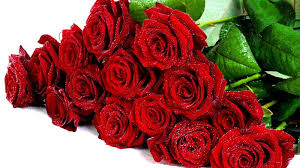 Simon R. Graber, 92, of Loogootee passed away at 6:30 p.m Friday, October 14, 2016.
He was born January 27, 1924 to Noah and Rebecca (Lengacher) Graber.
Simon was a member of the Old Order Amish Church.
Simon married Katie Raber on May 16, 1946 and she passed away on August 5, 2009.
He is survived by his children; Rosanna Graber of Loogootee; Margaret (Jonas) Graber of Odon; Mary Graber of Loogootee; Fannie (Roman) Knepp of Montgomery; Leona (Levi) Wagler of Odon; Lavern (Ruthie) Graber of Odon, Ben (Shirley) Graber of Loogootee, Joseph (Magdalena) Graber of Bloomfield, David (Caroline) Graber of Loogootee, one sister, Martha (Fred D.) Wagler of Loogootee, 32 Grandchildren, and 51 Great-Grandchildren.
Simon is preceded in death by his wife, Katie Raber, his parents, one Grandchild, 1 Great- Grandchild, siblings; Anna (Henry) Graber, Mary (Ben E.) Wagler, Fannie (Fred) Graber, Rebecca Graber, Nick R. Graber, Joe R. Graber, and William R. Graber.
Funeral services will be conducted at 9:00 a.m on Monday, October 17, 2016 at the Produce Auction Building. Burial will follow at Wagler Cemetery.
Visitation will be held Saturday October 15, 2016 and Sunday October 16, 2016 at the Produce Auction Building and will continue until the time of service.
Arrangements were provided by Blake & Wagler Funeral Home in Montgomery.