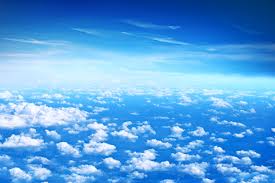 Dorothy L. Harner, 95, of Port Orange, Florida, formerly of Washington, passed away Oct. 9 at the Brookdale Assisted Living Facility.
Dorothy was born Aug. 16, 1921, to the late Ralph and Delphia (Brittain) Edwards.
Dorothy was a graduate of Alfordsville High School and went on to become an LPN and worked in the healthcare field. Dorothy also enjoyed floral design and working in Hillcrest Greenhouse in her later years. Dorothy and her family were former active members of the First Baptist Church in Washington; she was most recently a member of the First Baptist Church of Terre Haute. Dorothy also had a great love for her family and enjoyed being able to spend time with them.
Dorothy is preceded in death by her parents; two brothers; two sisters; and her former husband, Floyd Harner.
Survivors include two daughters, Donna Wools of Terre Haute; Brenda Bizik of New Smyrna Beach, Florida; two sons, Gary Harner (Sue) of Plano, Texas, Jeff Harner (Vickie) of Indianapolis; nine grandchildren; nine great-grandchildren; one great-great-grandchild; and a sister, Lois Harner (Cecil) of Lake Wales, Florida.
A funeral service will be held at Gill Funeral Home on Monday at 11 a.m., with visitation one hour prior. Burial will be in Sugarland Memory Gardens. Memorial contributions may be made to the Alzheimer's Association. You may make an online condolence at www.gillsince1872.com.