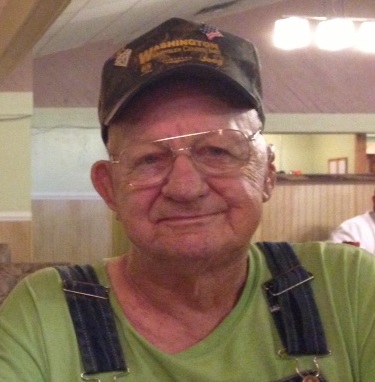 A Celebration of Life will be Saturday for Richard William Lents  who passed away at 9:05 am on Thursday, September 1, 2016.
He was born in Washington, IN
March 31, 1931 to Frank W and Matilda B Meyer Lents.
Dick was a1949 graduate of Washington High School.  He worked for Raney's Plumbing and Heating.  In 1949 he entered the Army National Guard. He enlisted in the U.S. Army in 1956 and served in Ford Hood, TX, Presidio of Monterey, CA, and Paris, France.
He was a member of American Legion Post #1 Paris, France & Post #121 Washington, IN. He had worked as the City of Washington water superintendant. He was a partner in Lents & Stafford Construction, a self-employed plumber and building contractor and a talented wood craftsman.  He lived in Zaire, Africa for 2 years building an electric generating station and towers.
He is survived by daughters Nancy Jean Lents, Diana Lynn Evans, Darlene Glass and Marlene Newton, 8 grandchildren, 11 great grandchildren, and 7 great great grandchildren, sisters Frances Petty, Rosemary Richard and Sue Ann Doyle.
He was preceded by his parents, sons Richard Lents and Greg Lents at birth, one great grandson at birth and brothers Donald Lents at birth, Bill J Lents, Thomas G Lents and sister Mildred Overton.
Dick was cremated and a Celebration of Life service is planned for Saturday, October 1, 2016 at 2:00 pm at the American Legion Post #121 in Washington, IN