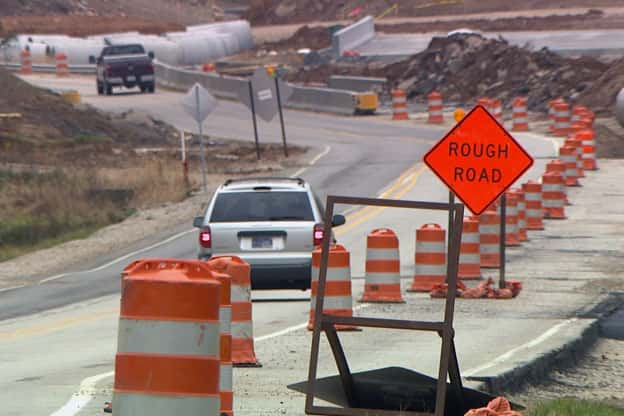 Subcontractors have resumed work on an Interstate 69 project after halting operations earlier this month due to lack of payment.
The Bloomington Herald-Times reports that Crider & Crider Inc. returned to work on Monday. Another subcontractor has also resumed work.
In 2014, I-69 Development Partners LLC was hired to upgrade 21 miles of the current Indiana 37 route between Bloomington and Martinsville.
Crider, which is responsible for the project's earth-moving operations, was owed more than $2.3 million. A non-performance notice the Indiana Finance Authority sent to I-69 Development Partners on Sept. 6 said more than $9 million was owed to highway construction contractors.
Company president Steve Crider says some payments have been made, but money is still owed to his company.
The project's completion date has been pushed back four months to Oct. 2017.