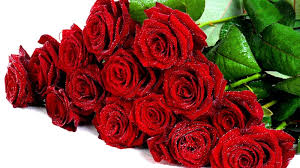 Loland Troutman, 83, of Shoals, passed away on Saturday, July 30, 2016 at 5:25 a.m. at the Loogootee Nursing Center.
 Born on March 30, 1933 in Martin County, Indiana he was the son of John and Mamie (Williams) Troutman. 
Loland married Bonnie Cobb on August 23, 1953. He was a life -longmember of the Hindostan United Methodist Church, where he also served as sexton of the cemetery; he owned and operated Troutman Farms since 1952 and retiredfrom White River Co-Op. Mr. Troutman graduated from Shoals High School and completed extension courses at Purdue University.
He is survived by his wife, Bonnie Troutman of Shoals; 2 daughters, Donna S. and husband Robin Haulk of Shoals; Barbara A. and her husband Richard Jewell of Orleans; 3 sons, Kenneth R. and wife Hope Troutman of Martinsville; Michael W. and wife Cathy Troutman of Shoals; and David Chris and wife Alisha Troutman of Shoals; grandchildren, Matthew Haulk, Jonathan Haulk, DanielHaulk, Amanda Oakman, Sarah Troutman, Travis Troutman, Joe Troutman, Lisa Baker, Phillip Troutman, Meagan Jewell, Gabrielle Jewell, step-grandchildren, Josh Schoolcraft, Jessica Schoolcraft, Jenny Jewell and Joey Jewell; great grandchildren, Case Haulk, KinzeHaulk, Hudson Haulk, Hadley Haulk, Daxton Haulk, Wesley Troutman, Darion Oakman, Dalton Oakman, Aydan Haulk, and Oakley Jewell; and 1 step-great grandchild Auroravi Schoolcraft, 1 brother, Lee Troutman of French Lick; sister, Doris (Troutman) Chattin of Noblesville.
He is preceded in death by a granddaughter Jessica Troutman,step-granddaughter, Lillian Schoolcraft,two sisters, Virginia Weller, Ruth Powell and 3 brothers, Malcolm, John Jr and Winston Troutman.
Visitation will be from 4:00 – 8:00 p.m. on Tuesday, August 2, 2016 at the Queen-Lee Funeral Home in Shoals, and the funeral will be on Wednesday, August 3, 2016 at 11:00 a.m. at the funeral home. Burial will be in the Hindostan United Methodist Church Cemetery.
Condolences may be made on line to the family at www.queenlee.com