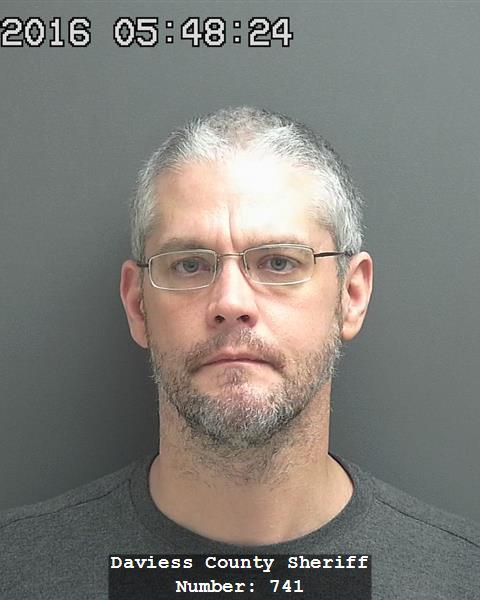 Ryan Mattingly was arrested on Thursday afternoon…
-A Washington man faces numerous charges following a joint investigation between Washington City Police and the Daviess County Sheriff's Department. 44-year-old Ryan Mattingly was arrested on a warrant for petitions to revoke a suspended sentence and home detention on Thursday.  During further investigation on Daviess County Road 150-north, police say items associated with making meth were found. The Indiana State Police Meth Suppression Team was called in to assist in yesterday's investigation.  Mattingly is now charged with conspiracy to manufacture meth, possession of meth and precursors and a syringe.  He's also charged with maintaining a common nuisance. Mattingly was booked into jail at 5:25 last evening without bond.
-At 11:46-am yesterday, 44-year-old Jack C. Caldwell of Washington was incarcerated for battery resulting in serious bodily injury.  No bond was set.
-28-year-old Dennis L. Leek of Washington was arrested by state police Thursday for being a habitual traffic offender.  Bond was posted.
-40-year-old Brandon D. Miller of Montgomery was picked up on a petition to revoke a suspended sentence Thursday.  Bond was set at $100,000.
-Indiana State Police arrested two men yesterday for possession of marijuana and on nuisance charges.  27-year-old Evan M. Harrison of Indianapolis and 23-yaer-old Ryan A. Sandwith of Evansville face the counts.  Sandwith was also found to be wanted on a warrant.  Both were jailed without bond.