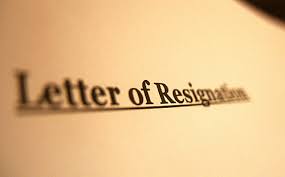 Washington High Principal LeeAnn Kelly's resignation accepted…also, the board voted to terminate non-certified staff member who is facing charges.
The Washington Community School Board accepted the resignation of Washington High School Principal LeAnn Kelly last night.   She said she  loved Washington and it's administration but has decided to take a leap of faith and accept the principal's position she says was offered to her by White River Valley.  The job for a new principal at Washington High is being posted and applicants from inside and outside the system.  Interviewing could begin next month.   Kelly's resignation is effective June 30th.      Also last night, letters from teachers Cheryl Price and Brenda Smith were also accepted.
Also the board voted to terminate non certified employee William Breeden.  He's been suspended without pay for about month after an investigation into an alleged inappropriate relationship with a 17 year old student.  He's been charged with four counts of child seduction. His termination was effective immediately.