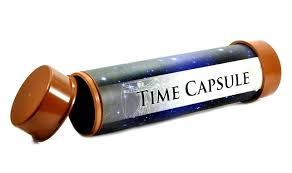 In 1966 during Washington's Sesquicentennial celebration, a time capsule was buried downtown.
As part of the celebration,  The City of Washington is planning on opening the sesquicentennial time capsule at 10:00 AM on May 14th at the gazebo on Washington's Main street.
Don Spillman, Co-Chair of the Washington Bicentennial Committee, says they will have some special guests at the opening of the capsule.
The time capsule was buried in the sidewalk in front of German American Bank in 1966.
Spillman says there is no record of anything that was placed inside other than a journal and audio tapes.  The opening is slated for 10-am at the Gazebo, if it rains they'll move activities to the County Museum.