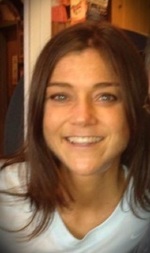 Erin Christine Spillman passed away Monday, May 2, 2016.
Erin Christine Spillman, loving daughter, sister and Aunt, passed away Monday, May 2, 2016.
She lived a life full of adventure, generosity, athletics, and most of all, love.
Erin was born in Columbus, Indiana on October 30th, 1975. After a childhood in Washington, Indiana, she graduated high school in Florida. She attended the University of Florida where she received her 4 year degree in nursing. She went on to get her license as a diabetic educator. She worked for Baylor Scott & White in Grapevine, Tx.
In her free time, she was an exercise enthusiast. She loved biking and running. She completed numerous road races and ran several half marathons and a marathon.
Although she had no children of her own, she was overflowing with love towards her family and pets, and especially her nephews whom she adored.
She is survived by her Father, Richard Spillman (Hebron, Ky), Mother Maryann Spillman (Florence Ky), brother Matthew and his wife Tricia and their sons Grayson and Logan (Hebron, Ky), grandmother Janet Spillman (Washington, In), uncle and aunt Don and Bev Spillman (Washington, In), aunt Debbie Personette, uncle Marc Personette, Johna Yandl (Richmond, In) and many cousins.
The funeral service for Erin will take place on Friday, May 6, 2016 at 2:00pm at Gill Funeral Home, 308 E. Walnut Street, Washington, IN 47501. Interment will follow the service at Sugarland Memory Gardens. Friends and family may call prior to the service from 11:00am-2:00pm at the funeral home. The family has requested in lieu of flowers, because it was very dear to Erin's heart, memorial contributions be made to Juvenile Diabetes Research Foundation at JDRF.org.