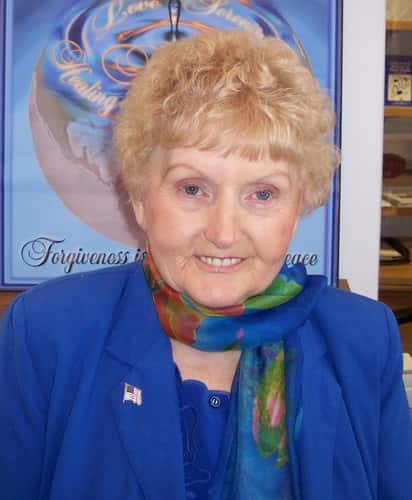 Eva Kor talked about forgiving her captors….
Imagine you're a young girl, in a dark rail car with your family, being taken somewhere unfamiliar to you. Without eating any food or drinking water for four days. Then imagine the doors of that rail car are thrown open. Thousands of people pouring out while you're being yelled at in another language and you don't know what they're saying except that you realize you're being separated from your family, never to see them again. That's what happened to Eva Kor. She's a Holocaust survivor, a survivor of Auschwitz and a survivor of Dr. Mengele's horrific experiments on children, particularly sets of twins. Eva was a twin. Her sister Miriam died in 1993. She founded a museum called CANDLES in Terre Haute in her memory to cope with the loss she felt.
The Dr. Martin Luther King, Jr. Indiana Holiday Commission, the Indiana Civil Rights Commission, the Indianapolis Jewish Community Relations Council and the Bureau of Jewish Education hosted the 18th Annual State of Indiana Holocaust Observance at the the Indiana Statehouse in Indianapolis.
This year's program titled, "Words Can Hurt, Words Can Heal: Why My Voice Matters", gave attendees a candid look at how the harm done by speech is even worse than the harm done by stealing or by cheating someone: money lost can be repaid, but the harm done by speech can never be repaired. Kor gave a speech titled, "Forgiveness: A way from Auschwitz."
(story from Network Indiana)