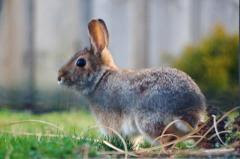 Two people were injured in a hunting accident Sunday in Dubois County.
It happened around 9:15am when Conservation Officers says that 34-year-old Kevin Luebbehusen of Ferdinand and 26-year-old Stacey McBride of Jasper were with a hunting party watching a rabbit hunt southwest of Ferdinand.  A rabbit ran between the two and that's when 55-year-old Glen Vonderheide of Huntingburg swung his gun in the direction of the two and fired three times.  Both Lubbehusen and McBride were hit with pelles from the shotgun and suffered non life-threatening injuries.
Officers say that thick brush and an incline played a factor in the incident.  All were wearing hunter orange.