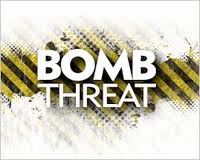 Nothing was located after a bomb threat was called in to the Washington Wal Mart on Sunday.
An employee called police at 8:04-am telling police a caller, who sounded like a female, had made the threat.
The store was evacuated and searched.  Nothing was found.
The investigation led to two unnamed juveniles.  Police say charges are pending.
Washington Police were assisted in the investigation by the Daviess County Sheriff's Department, Washington Fire Department and Southwest Medical Services.