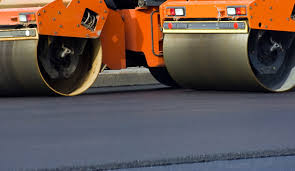 The Washington Street Department has announced that it will mill and pave four city streets Tuesday, Wednesday, and Thursday of next week.
Street Commissioner Ernie Evans says that crews will begin working at 8:00 a.m each day.  On Tuesday, City Street crews will begin milling East South Street between Meridian and State Road 57, and Northeast Third Street between Hefron and Maple.  Both streets will be paved on  Wednesday. Also on Wednesday , the Street Department  will begin milling Maple Street from NW 1st Street to Sunset Ave.  and Greenwood Street from Front Street to NW 11th Street. These streets will be paved on Thursday.
Commissioner Evans says that no parking will be allowed on these streets during the work period.
Anyone with questions about the work should contact the Street Department.
Also, the County Highway Department has announced that CR. 1250 N west of CR 1100 E, will be closed today for pipe installation.  The road will re-open when the work is completed.