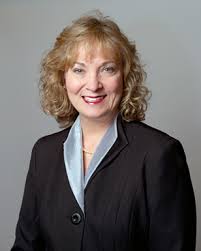 Indiana State Schools Superintendent Glenda Ritz was in Vincennes Friday to speak with high school students about their futures.
Ritz was one of the featured speakers at the Knox County Development Corporation's Tour of Opportunity Event.
She told high school juniors that while good grades are important, employers are going to want to see what type of practical experience they have. She says that's why its important to volunteer in the community and seek out internships with businesses where they think they might want to work following High School or College.
Ritz added that if students want a really good paying job and earn a living wage for their family, they are always going to need more training and more educational experiences,
More than 300 high school juniors from Knox County's three public High Schools took part in the tour of area businesses and manufacturers. Students also toured Vincennes University's technology programs and how they help prepare students for those types of jobs.