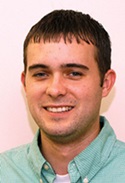 The former financial director of the Daviess County Long Term Recovery Committee and former  director of the local United Way in Daviess County has been sentenced to 15 months in prison.
33- year-old Blakely Clements of Bedford pleaded guilty to mail fraud, money laundering and filing a false tax return.
Clements pleaded guilty to submitting invoices to Non-profit Processing and Accounting Services to comply with conditions of a grant the Committee received from United Way of Indiana.   The grant was meant to provide financial assistance to Daviess County victims in repairing flood damage. Clements submitted invoices that appeared to be for the benefit of flood victims however, the expenditures were used to buy home improvement materials and other items Clements personal use.  The amount was $89,500.
Blakely was sentenced Friday in federal court by US District Chief Judge Robert Young.
IRS Special Ageny Steven Boyd commented that the sentencing sends sends a clear message that defrauding the people of Daviess County comes with a price.
The case was the result of an investigation by federal and state authorities and the