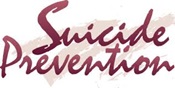 No one wants to be nosy, but it could actually save a life.  This is Suicide Prevention Month and today is Suicide Prevention Day.
According to the Centers for Disease Control and Prevention, every 12 minutes in the U-S someone takes their own life. And a Hoosier teen dies by suicide roughly every two-and-a-half days. Lisa Brattain with the American Foundation for Suicide Prevention in Indiana says this year's Suicide Prevention Week (Sept. 6-12) is aimed at creating an informed conversation about the need to reach out to those who seem troubled.
People contemplating suicide typically give an indication. Brattain explains it could be a change in behavior, including increased alcohol or drug use, extreme fatigue, aggression, or depression. Resources are available throughout Indiana. For immediate help, the National Suicide Prevention Lifeline is 800-273 TALK (8255), and is open 24/7.