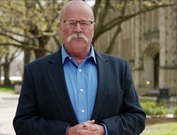 State Sen. Karen Tallian has ended her campaign for governor, leaving John Gregg the only Democrat remaining in the race.
The Portage lawmaker says she has no choice but to drop out after Gregg was endorsed Monday by the AFL-CIO, a labor union coalition.
Tallian said without volunteer and monetary support from organized labor, she had little chance of successfully competing against Gregg. The United Steelworkers also endorsed Gregg on Saturday.
Tallian's decision makes Gregg, a former Indiana House speaker, the likely 2016 Democratic nominee for governor and creates a probable rematch of the 2012 election in which Republican Gov. Mike Pence beat Gregg by 3 percentage points.
Glenda Ritz ended her gubernatorial campaign Aug. 7 to run for a second term as Indiana's schools chief.  She has put her support behind Gregg…something Gregg says is honored to have
Gregg continues to travel the state he says he's been from Jasper to Fort Wayne in the past week.