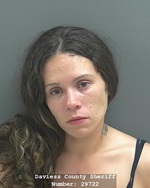 Washington Police arrested 25-year-old Ashley Acord of Washington on Saturday for disorderly conduct.  No bond was set.
---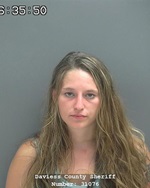 An investigation Saturday evening resulted in charges against 23-year-old Angel Vaughn of Washington.  A business at Cherry Tree Plaza called police saying a woman left without paying for a purse.  She was confronted by store employees but kept walking toward Taco Bell.  Another customer came in and reported the purse had been thrown into a wooded area.  Police caught Vaugn  at Taco Bell.  Vaughn was arrested for possession of a syringe and meth and for criminal conversion.
---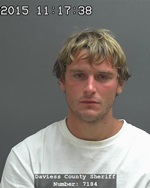 A Wheatland man was booked into the Daviess County Security Center in Washington Saturday for possession of a marijuana and theft.  22-year-old Kaleb Wilson was a passenger in a vehicle that was stopped by police at Northwest 16th near Old Vincennes Road at 10:34pm Saturday night.