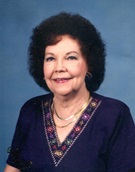 Catherine Lucille Taylor, 91 of Washington, went to her heavenly home on Monday, July 13, 2015.  Catherine was born September 8, 1923 to the late Marian and Mayme Scheurich McIntire.
Catherine was a 1941 graduate of Washington High School, a member of Free Methodist Church of Washington, participated in Rainbow Girl's Homemakers Club, participated in Rebecah's , and also was a member of the Vincennes American Legion Auxiliary.  She was employed as a secretary at Reliance Manufacturing Company during WWII, and was a secretary for B & O Railroad for 40 years.  Catherine enjoyed fishing, mushroom hunting, bowling, sewing, and crocheting.
Catherine was married to William Edward "Ed" Taylor on July 5, 1952 and he survives.  Other survivors include; Daughter-in-law, Diana F. Boger Jones; grandchildren, Angela Clauss (Joe) of Washington, Shelley Ryan (Pete) of Washington, Chris Jones (Pam) of IL., Jason Jones (Charlotte) of Washington, Jarrod Kohn (Hayley) of IL; great-grandchildren, Nicholas "Nick"Clauss (Jaime), Catherine "Katie" Wilson, Shawn Ryan, Conner Jones, Zach Westfall, Brianna Westfall, Logan Jones, Darian Jones, and Jayven Jones; one great-great granddaughter, Avree Westfall; and one niece.
Catherine was preceded by a son, Gary Lee Jones; brother, Ray McIntire; grandson, Casey Lee Jones; and two nieces.
Visitation will be on Friday, July 17, 2015 at Gill Funeral Home from 4:00 P.M. until 8:00 P.M. A service will be on Saturday, July 18, 2015 at 11:00 A.M. also at the funeral home with Pastor Wayne Neeley officiating; a visitation will be from 10:00 A.M. until time of service.  Entombment will be in Sugarland Memory Gardens.