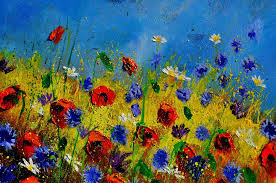 Marcella Fay Corn, 90, of Washington, passed away at 6:10 a.m. Wednesday at Hillside Manor.
Born Feb. 14, 1925, in Washington, she was the daughter of John and Bertha (Sturgeon) Belcher.
She was a homemaker and member of Church of the Nazarene of Washington.
She is survived by her husband, Carl Corn of Washington: a daughter, Judy K. Petty (John) of Washington; six grandchildren; and nine great-grandchildren.
She is preceded in death by her first husband, Donald Ellis; her second husband, Earl Feagans; a son, Roger Dale Ellis and wife Millie; and five sisters, Laurestine Wininger, Thelma Halbert, Josephine Wade, Camilla Wise, all of Washington, and Frances Yarborough of Indianapolis.
The funeral will be at 11 a.m. Saturday at Gill Funeral Home, with Pastor George Johnson officiating. Burial will be in Sugarland Memory Gardens.
Visitation is from 9 a.m. to 11 a.m. Saturday at the funeral home.
Condolences may be made to the family online at www.gillsince1872.com