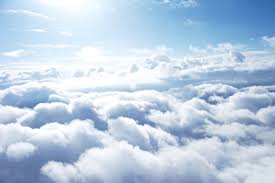 Sonda A. Shake, 58, of Washington, passed away at 9:34 a.m. Friday at her residence.
She was born March 24, 1957, in Washington, to Betty (Moffett) and Carl Burton.
She is survived by her husband, Jerry Shake Sr., whom she married Dec. 23, 1982; her mother, Betty Burton; sons Jerry Shake Jr. of Washington, Bryon (Jennifer) Shake of Springville, and Ricky (Tara) DeMoss of Washington; daughters Pamela (David) Petit of Burns City, and Tory (Don) Asher of Freelandville; brothers, Terry (Dottie) Burton of Washington, Carl Burton Jr. of Washington, and Tony (Tammy) Burton of Plainville; sisters Connie Schutter of Washington, Barbara Gilmore of Washington and her twin, Vonda (Randy) Miller of Bicknell; grandchildren Shawn Morning, Mercide Morning, Ruby Petit, Lacy Petit, Bailey Shake, Isaiah Shake, Jordan Shake, Courtney Shake, Madison DeMoss, Railan Demoss, Jackob DeMoss, Megan DeMoss, and Chasteen DeMoss; great-grandchildren Ranaylin Bateman, Preston White, Chloe Morning, and Camilla Shake.
Sonda is preceded in death by her father, Carl Burton Sr., and granddaughter, Chyanne DeMoss.
Funeral services will be 10 a.m. Tuesday at Ed Lee Mortuary, with Jewel Gilley officiating. Visitation will be from 4 p.m. to 8 p.m. Monday at Ed Lee Mortuary.
In lieu of flowers, memorial contributions may be made to the family at Ed Lee Mortuary, c/o Sonda A. Shake, 101 N. Meridian Street, Washington, Indiana 47501.