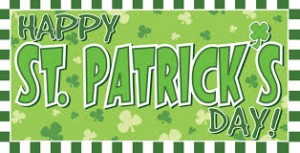 Register below for a FREE Trip to Ireland, Indiana!
Entry deadline is Monday, March 13th!!!!
Winner will be announced on Tuesday, March 14th during the Morning Shake-Up!
Enjoy dinner for 4 at The Chicken Place in Ireland, Indiana with transportation provided by A-1 Limousine Service in Washington! The winner and 3 guests will leave the station at 6pm. Reservations are at 7:00pm at The Chicken Place.
***Must be 18 years of age or older. Please only one registration per person.