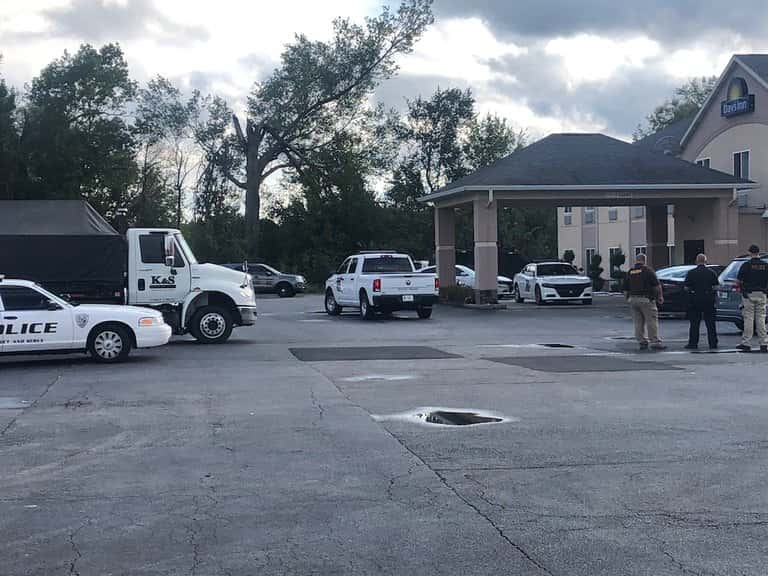 (photo from www.wthitv.com)
Wednesday afternoon at 1:24, Indiana State Police and Sullivan City Police officers responded to reports of a disorderly female at a national chain motel at 907 West State Road 154 in Sullivan.
Arriving officers were immediately informed by motel staff that a female customer had made threatening statements and refused to leave the motel after being asked by motel management. Officers identified the suspect's room, noticed her in the hallway, and requested to speak with her. She immediately ran to her room and locked the door. After several attempts to convince her to leave, officers were able to enter the room at which time the suspect brandished a firearm. Officers immediately exited the room and began evacuation procedures of the motel.
At approximately 5:40pm this evening, after securing a Sullivan County arrest warrant and several requests by the ISP Hostage Crisis Negotiators, the Indiana State Police South Zone SWAT team members entered the room at which time the female suspect brandished a firearm at the ISP SWAT members. Officers then engaged the suspect using a department issued firearm. The suspect was pronounced deceased at the scene by the Sullivan County Coroner's Office. This incident is ongoing and under investigation. An autopsy is scheduled for Thursday at 10:00 AM at Terre Haute Regional Hospital.
Assisting at the scene were the Sullivan County Sheriff's department, Sullivan City Police Department, Indiana State Police Crime scene units, Indiana State Police Detectives, Sullivan County Prosecutors Office, Sullivan County Coroner's office and Indiana State Police Emergency Response Team.