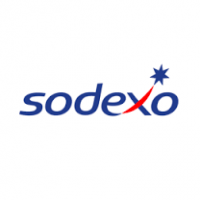 Sodexo Services, the food service provider for Washington Community Schools, is once again offering free lunches to students 18 and younger over the summer.  This program is made possible from a grant.  Director of food services Ebin Lips explains more…
If you don't catch the food trailer, the meals are served daily Monday thru Friday from 11:30am to 1:30pm at the Washington High School cafeteria.  Adults can also enjoy the lunch for only $3 dollars.  The service will continue until the start of school.
Meanwhile, elementary students at all four Washington Elementary Schools will get free lunch this next school year.
Lips shared the news with WAMW yesterday…
However, as with most good things, Lips went on to explain there is a slight catch where the school needs the help of parents…
Lips added that parents with two students enrolled in Washington Elementary Schools next year will see a savings of up to $1800 with this new service. 
  Tune in for our complete interview with Lips on Focus on the Community this weekend on WAMW.  It's on at 8:30 Saturday morning on Memories 107.9 and at 10:20 on Sunday morning on am1580 and 95.9fm  4-Star Country, the General.