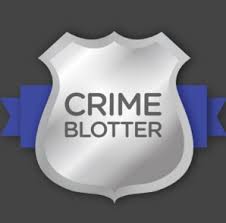 ARRESTS
-A Washington City Police investigation over the weekend resulted in the arrest of 34-year-old Ross Lucas of Washington.  He's charged with Battery by Means of a Deadly Weapons, Criminal Confinement with a Deadly Weapon and Strangulation.  No bond was set.  Police were called to an East Maple Street home at 3:22 Saturday in reference to a physical domestic distuation.  After making contact with Lucas at a Vincennes Avenue address,  he was taken into custody on the charges.
-A Washington man was jailed for Domestic Battery.  No bond was set for 42-year-old Joe Salinas.  The arrest was made Sunday  by the Washington Police Department.
-Daviess County officers arrested 36-year-old Chris Hayes of Washington for Failure to Appear for Possession of Marijuana on Sunday.  
Washington City Police arrested 50-year-old Chris Hayes for 3 counts of Operating While Intoxicated including with Refusal and with Endangerment.  He was also charged with  Leaving the Scene of a Property Damage Accident.
-Indiana State Police charged 18-year-old Lauryn Jordan of Bloomington with several Possession and other charges.   She was booked into the Daviess County Security Center Sunday for Possession of Marijuana and Paraphernalia, Operating While Intoxicated with a Controlled Substance, Minor Possession of Alcohol and Reckless Driving.  Bond was set at $2000.
– Two were jailed in Washington Sunday for Criminal Trespass.  Bond for 27-year-old Terri Yenne-Craney of Bicknell was set at $2000. Bond was posted.  23-year-old Tyler Kelly of Montgomery was also charged with Criminal Trespassing and Residential Entry.  No bond was set. The arrests came after an investigation into a reported break-in at a Loogootee address on 650-South.
ROBBERY
-A caller from Chuckles at 201 Northeast 5th on reported being robbed at gunpoint just before 3 on Sunday morning.  Police reports say the caller said the suspect was a male wearing a blue sweatshirt with a hood. He was said to be wearing a mask. The caller said they'd locked themselves in the office.  Police continue to investigate.
ACCIDENTS
-There was a car/deer crash Saturday reported at just before 9-pm.  It happened on US 50 at the river bridge.
-Authorities worked an accident at North 1050-East and 300-North Loogootee at 5:33pm Sunday.  There were no injuries.