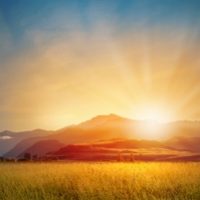 Regina Darlene Hager, 45, passed away at 6:00 am on April 12, 2018 at Good Samaritan Hospital. Regina was born on August 2, 1972 in Fort Bragg, NC the daughter of Donald and Juarita (Wood) Miller. She married Greg Hager on April 4, 1992.
Regina was a housewife and childcare provider and was a graduate of East Richland High School in Olney, IL. Regina loved doing activities in her home building, bingo, dinners, plus helping other residents of Piankeshaw Housing. She and her husband Greg, were members of First Church of God in Vincennes. Although she had no children of her own, she was an awesome aunt and great aunt to numerous nieces and nephews who adored her very much!
Regina is survived by her husband, Greg Hager; mother and father, Juarita and Donald Miller; sister, Vearinna Deaton and her husband Mike; mother-in-law, Ellen Glosser; father-in-law, Jimmy Hitt and his wife Theresa, sister-in-law's, Jane Bays and her husband Fred, Ada Karwoski and her husband Brian, Teresa Hit Cagle Allen and her husband Robert, Christina Hitt and Linda Glosser, brother-in-law's Bryan Hager, Daniel Brizendine and husband Carl, Tim Glosser, Jimmy Hitt, Jr. and wife Jenny. Regina was preceded in death by her brother Duane Miller.
Graveside services for Regina will take place at 2:00 pm on Monday, April 16, 2018 at Memorial Park Cemetery with Rev. Fred Nocus officiating. Interment will follow the graveside service and Goodwin Funeral Home is honored to assist the family with arrangements. On line condolences may be sent to Regina's family and friends at www.goodwinfamilyfh.com.