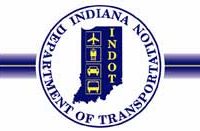 The Indiana Department of Transportation reminds us that several pipe replacement projects are taking place next week which will close some main thoroughfares throughout the region.
        In Washington on Monday starting at 8, State Road 57 between US 50 and Old National Highway will be closed. That detour uses State Roads 57, 257 and US 50. Also on Monday 57 between Old National Highway and State Road 358 will be closed.  That detour uses, 57, US 50 and I69.
        In Pike County State Road 64 will be closed from 61 to 257 and 61 will also be closed from 57 to 241.
        In Martin County starting Tuesday US 231 will be closed in several locations between US 50 to State Road 56.
 Click here to read the full news release…