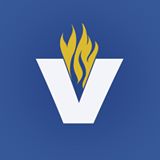 The long-running "Meet Your Legislators" series continues on WVUT during the current legislative session.
The program allows state legislators to discuss issues relating to Indiana government and episodes alternate between representatives and senators, with notable community leader Mark Hill hosting each program.
The next episode will air live this Saturday, February 11th at 9 a.m. EST, on WVUT 22.1. Invited to attend are State Senators Mark Messmer (R, District 48) and Eric Bassler (R, District 39).
Remaining live program air dates are March 4 (Representatives) and March 18 (Senators).
Each program will be held at Vincennes University's Davis Hall in WVUT Studio B. The community is invited to be a part of the live studio audience. Questions may be submitted online at wvut.org prior to each broadcast.
Each episode will be re-broadcast on its original air date at 8 p.m. on WVUT 22.1, on the following Sunday at 7 p.m., and the following Monday at 12 noon. The schedule for WVUT 22.2 is the following Sunday, Monday, and Tuesday at 7 p.m.