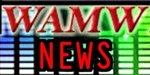 ISTEP shortened, Kentucky halts deer imports from Indiana, Attorney General warning of tax scams……….
Pence calls shortened ISTEP testing time welcome news
Governor Mike Pence is calling steps to shorten the exam time for Indiana's standardized test welcome news for students, parents and teachers.
State schools Superintendent Glenda Ritz announced plans Friday to cut about three hours from this year's ISTEP+ testing by eliminating some questions.
Pence says the action will lessen the burden on children and schools.
Pence began pushing on Monday for moves to shorten the exam and hired two outside experts who are working with the state Department of Education.
Many parents and educators have complained about initial total testing times doubling to about 12 hours after the state adopted new school standards.
---
Kentucky halts imports of Indiana deer, citing disease links
Kentucky's state veterinarian has temporarily banned imports of captive deer from Indiana over concerns about disease.
The Indianapolis Star reports the Kentucky official suspended Indiana imports after finding out the state received deer linked to outbreaks of chronic wasting disease in Pennsylvania and Ohio. Kentucky had already banned imports from those states.
The fatal disease has never been found in Indiana's wild or captive deer, but there's no approved test on live animals. Indiana has nearly 400 deer farms and four hunting preserves.
Shawn Schafer, the head of the North American Deer Farmers Association, says it's not usual for states to temporarily halt imports over disease worries. Opponents of deer imports say it wildly increases the risk of spreading disease.
---
Animal rights advocates protest fair's pig-wrestling plan 
Organizers of one of Indiana's oldest county fairs say they're sticking with a plan to offer a pig-wrestling event despite concerns from animal rights advocates.
The Harrison County Fair has hired a Rushville promoter to put on the event during the fair in July. Fair board president Jeff Byerly tells the Louisville, Kentucky, Courier-Journal (http://indy.st/1zaJgVG ) that officials decided to add the event after it was endorsed as a "great show" at a recent fair convention in Indianapolis.
Teams of four people will try to catch a pig in a muddy arena within 45 seconds. Byerly says contestants are rarely successful and that a veterinarian will be on site.
The River Valley Humane Society says the event mistreats animals. A petition to ban the event has nearly 10,000 supporters.
---
 TAX SCAM WARNING
Attorney General Greg Zoeller is warning that scammers aiming to defraud consumers during tax season are out in full force.
Zoeller says one of the most common phone scams involves criminals calling consumers claiming to be with the Internal Revenue Service and demand immediate payment of past-due taxes.
The Scammer usually requests that the money be paid back though the purchase of pre-paid cards.
Zoeller says consumers who receive a call like this should hang up immediately.
He says the IRS will never initiate contact over the phone. They will always reach out first through official correspondence by mail.
If you think you've been targeted by the IRS scam, call the IRS at 1.800.829.1040 to confirm the call you received was fraudulent. You should also report the scam to the Indiana Attorney General's Office by filing a complaint online at www.IndianaConsumer.com or by calling 1.888.834.9969.