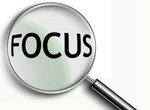 Focus On The Community is a 20 minute community affairs program hosted by Dave Crooks.  It airs Saturday mornings at 8:35 am on WAMW.
If you have a community topic that would appeal to WAMW's listeners and would like to be considered for an interview contact Dave Crooks by calling 812-254-6761 extension 222 or send an email to dlc@dlcmediainc.com.
Below are some of our past shows.
Focus On The Community Podcasts

DeWayne Shake interviews Eban Lips, General Manager with Sodexo Services & Food Service Director for Washington Community Schools, about the Summer Food Service Program. Eban also talks about the Community Eligibility Provision that will go into effect
Continue Reading »
6/16/18 Focus On The Community
Focus On The Community